Jasmine & Taylor
Raleigh Engagement Photographer
Taylor & Jasmine
Hi everyone!
Lets give it up for the absolutely most precious couple I've ever had the pleasure of working with Taylor & Jasmine.
Jasmine told me the story of how Taylor and her met, You'll never guess but they met in high school. She said that she just knew he was on the the day they met. They instantly clicked and were inseparable.
She also filled me in on the proposal. They traveled to the Garden of the God in Colorado and he popped the question. Its clearly no secret that she said Y-E-S because here we are!
Adventurous Engagement Session
When Taylor contacted me about doing their adventurous engagement session and that his goal was to get a more mountain vibe, I knew the exact place. Stone Mountain was perfect, but also close location.
Not Your Average Engagement Session
We first started out at the base of the mountain. They modeled their first outfit which Jasmine said she just wanted to go for a fall-esque type vibe. They modeled their more dressy outfits and looked absolutely stunning. We then changed quickly and headed up the mountain to take some more lifestyle and casual photos.
Don't put too much though into outfit planning! Keep it simple. Have a budget

Jasmine battle
Their wedding will be next year and they'll saying I do not far from home in Clayton, North Carolina. They most looking forward to the fellowship, photos and dancing at their upcoming nuptials.
Their not only excited about the photos though, they're also pumped to spend rest of their lives together. It's so clear that this couple is so in love. You'll see what I mean in photos below. They truly speak for themselves.
View From the Summit of Stone Mountain, NC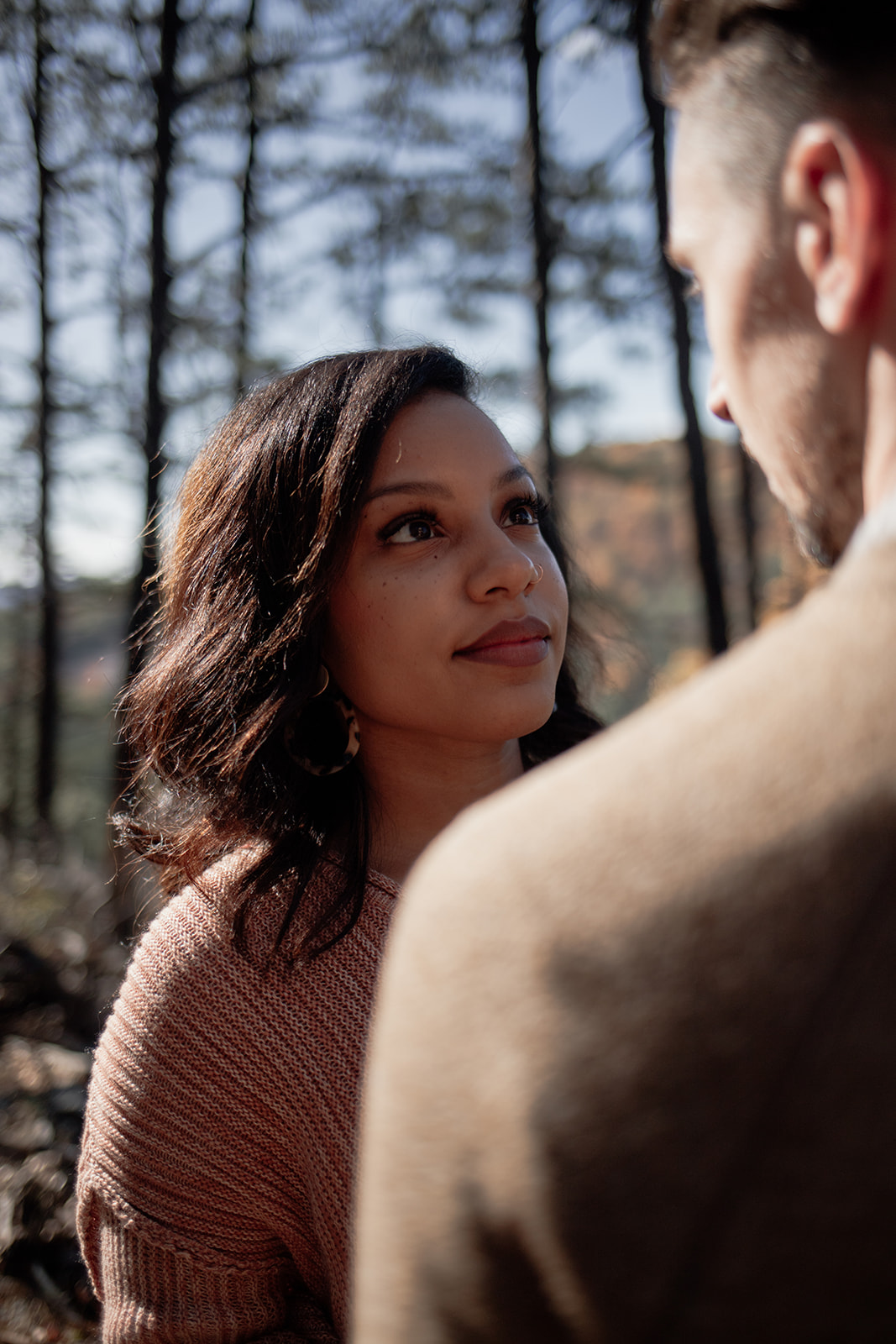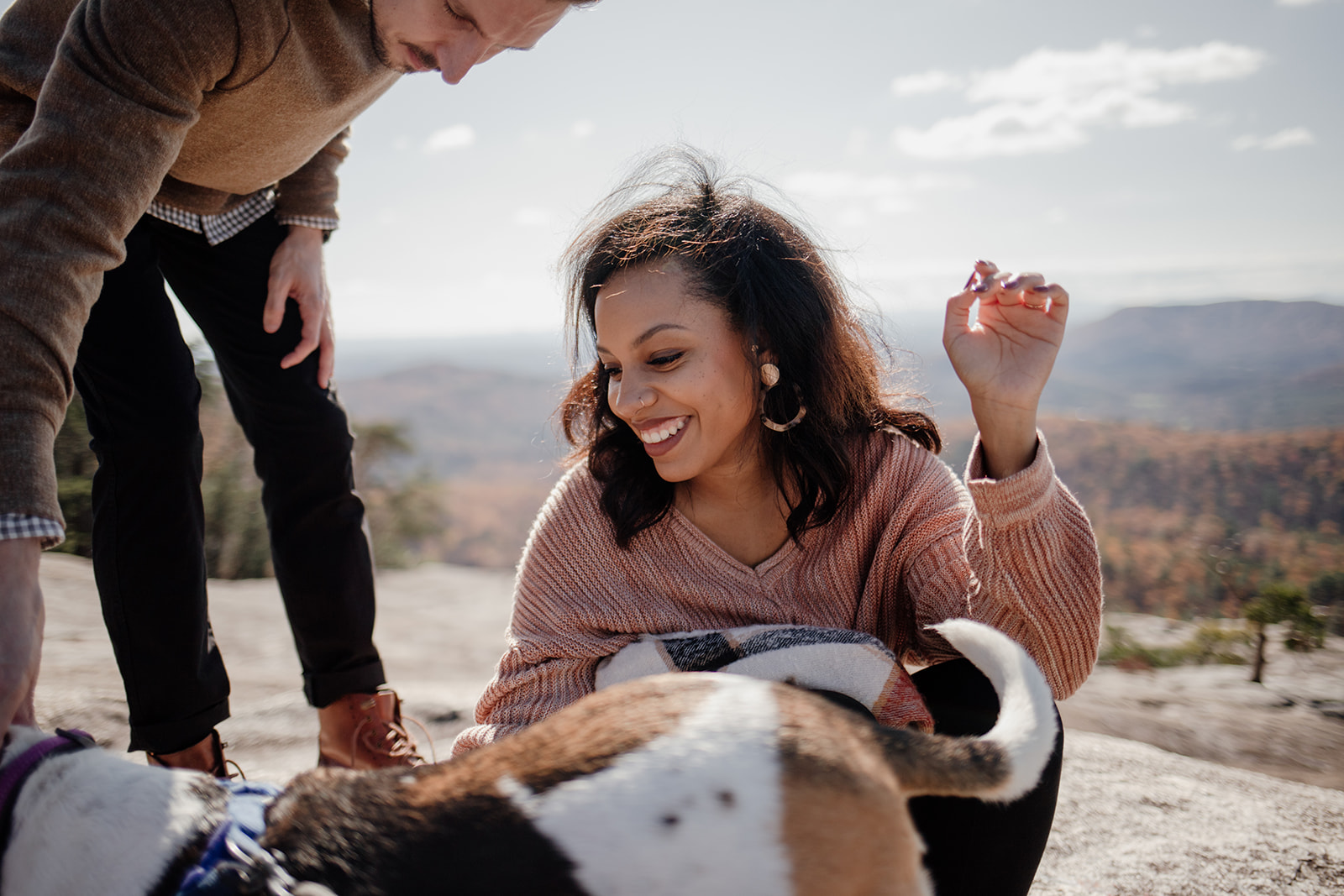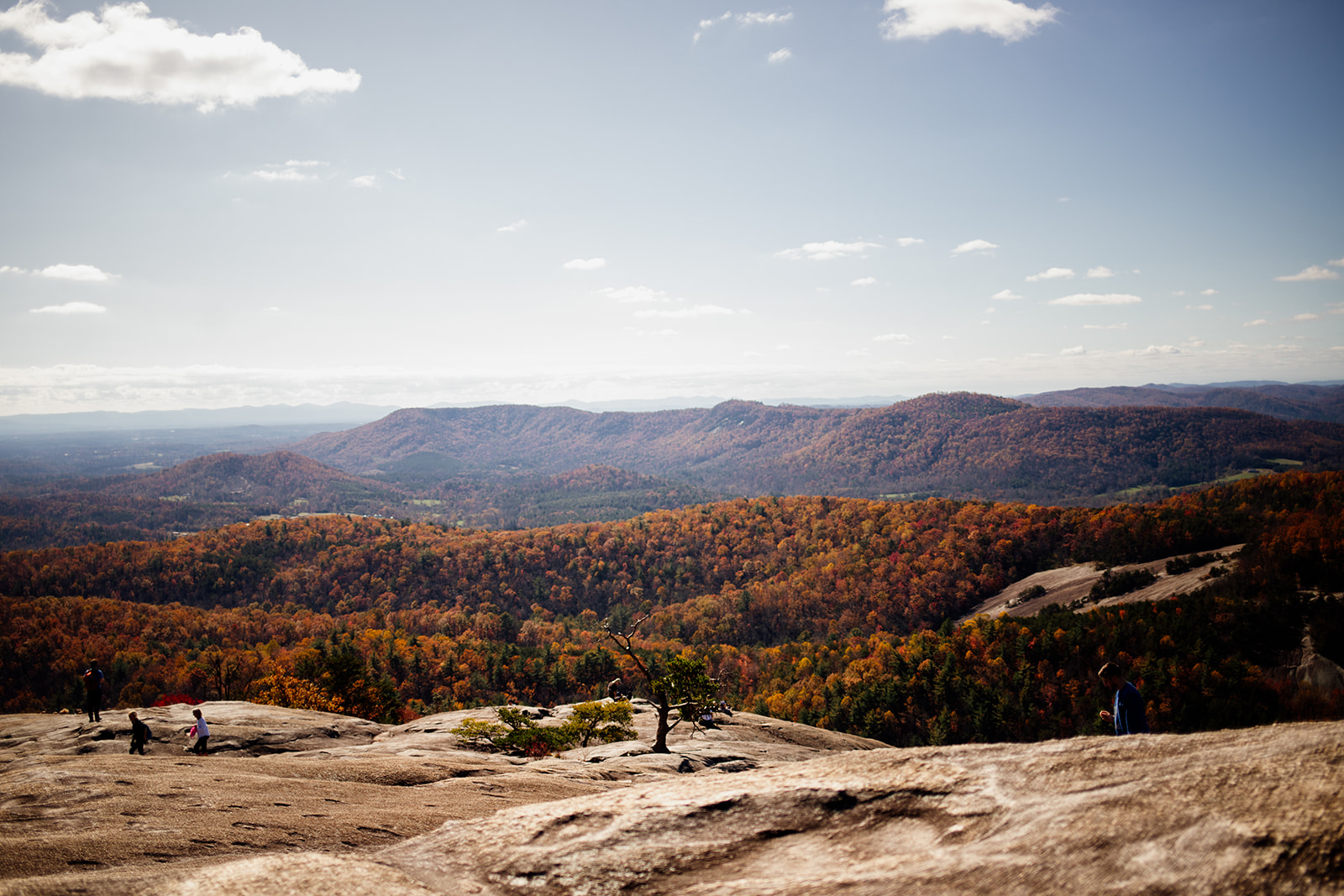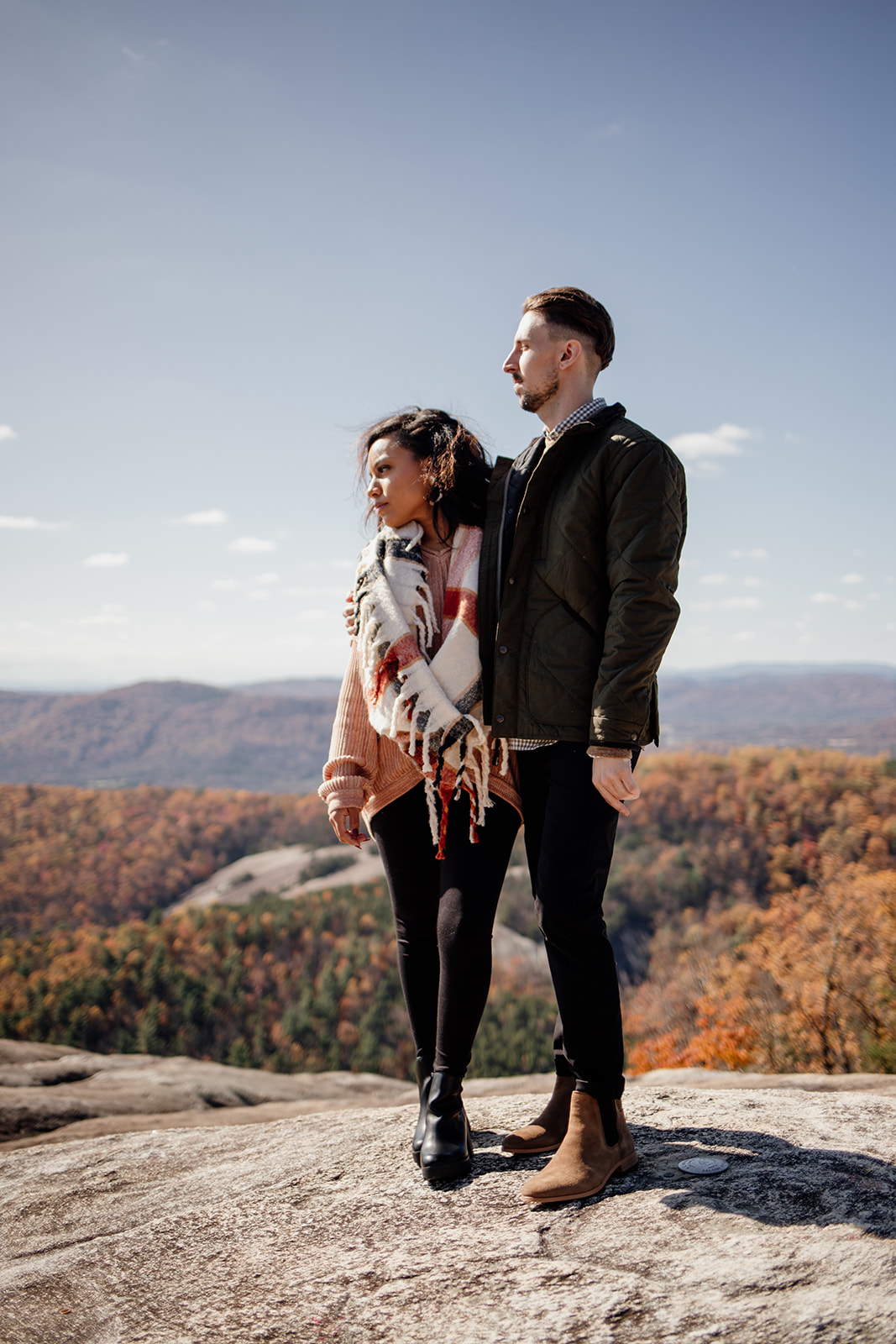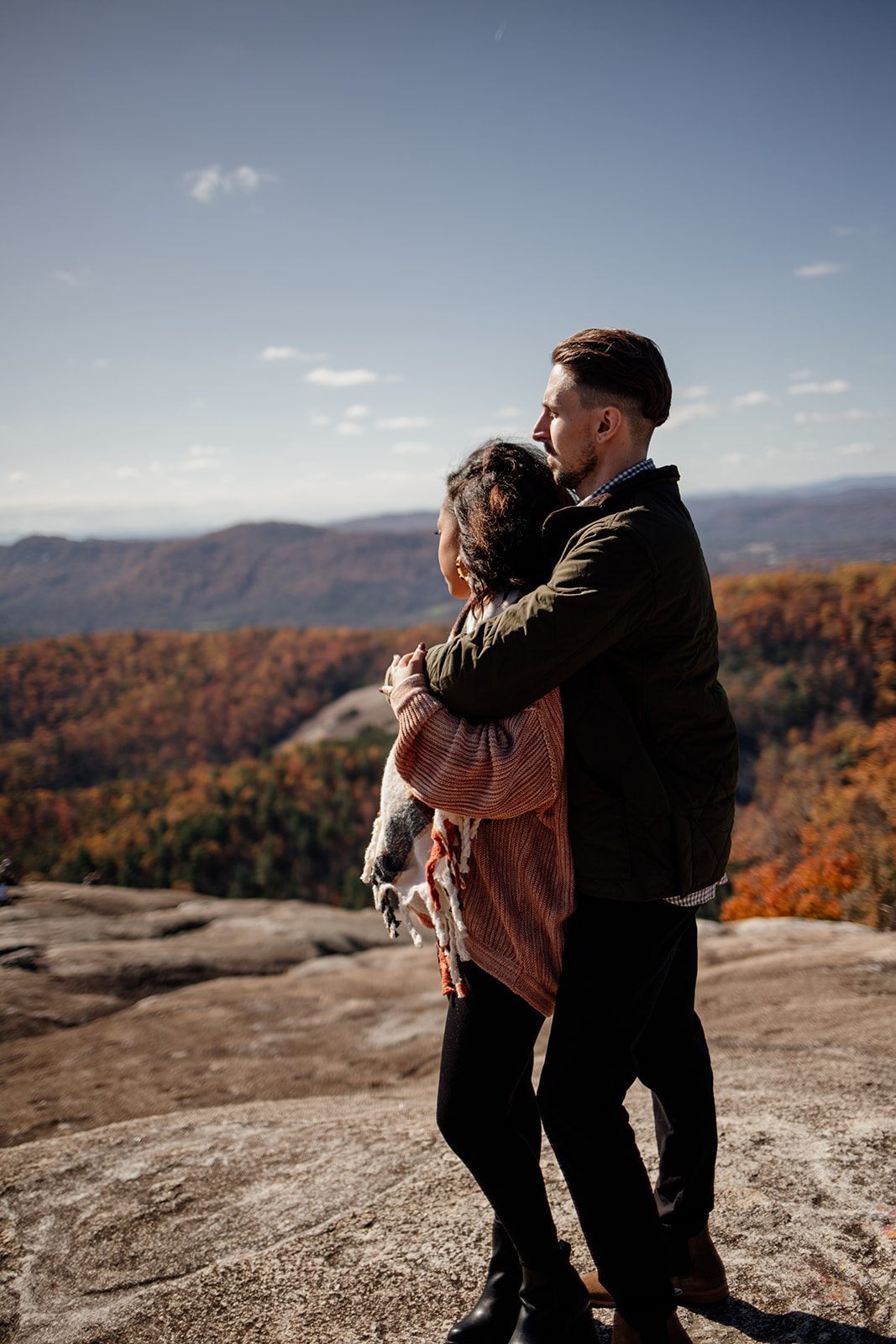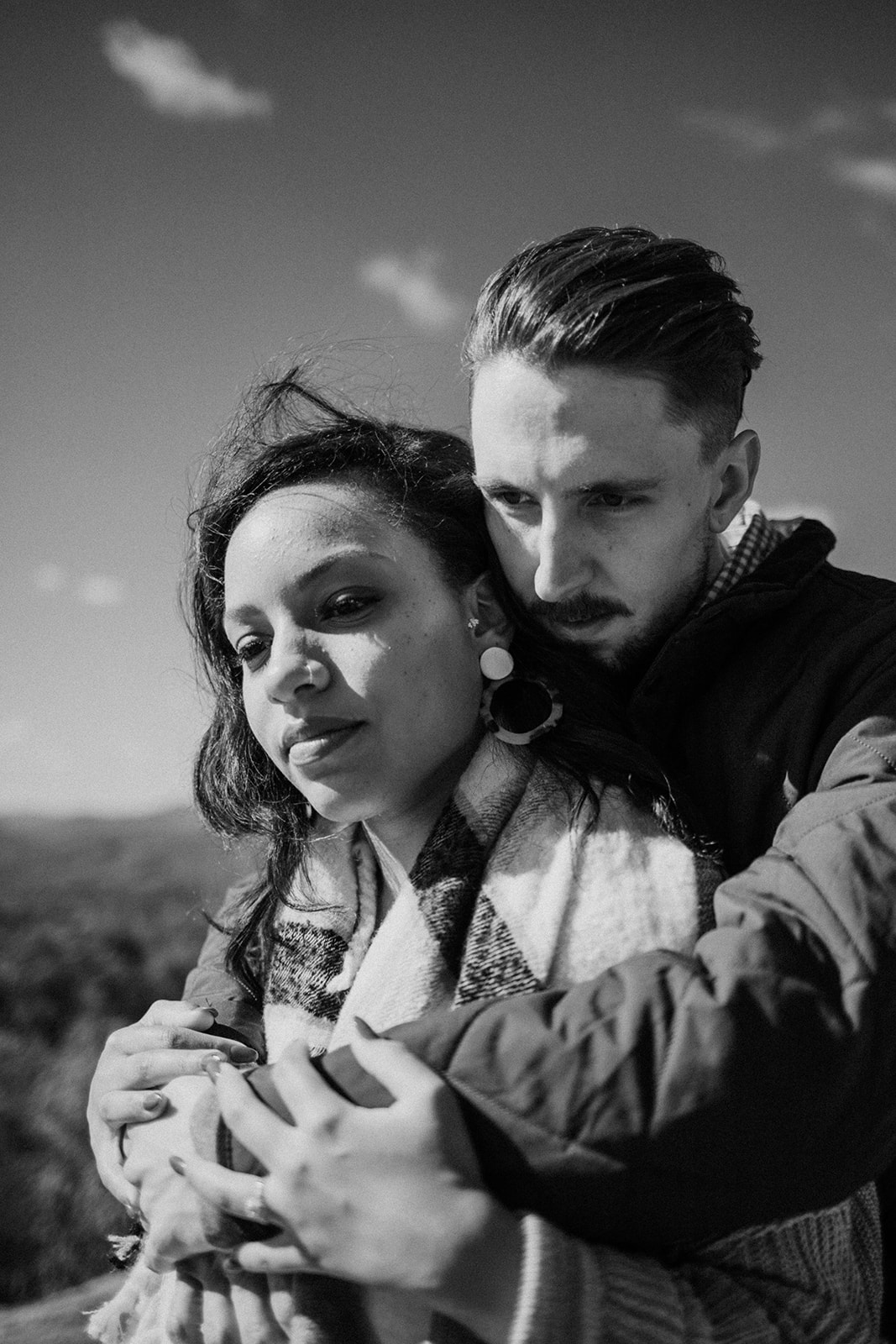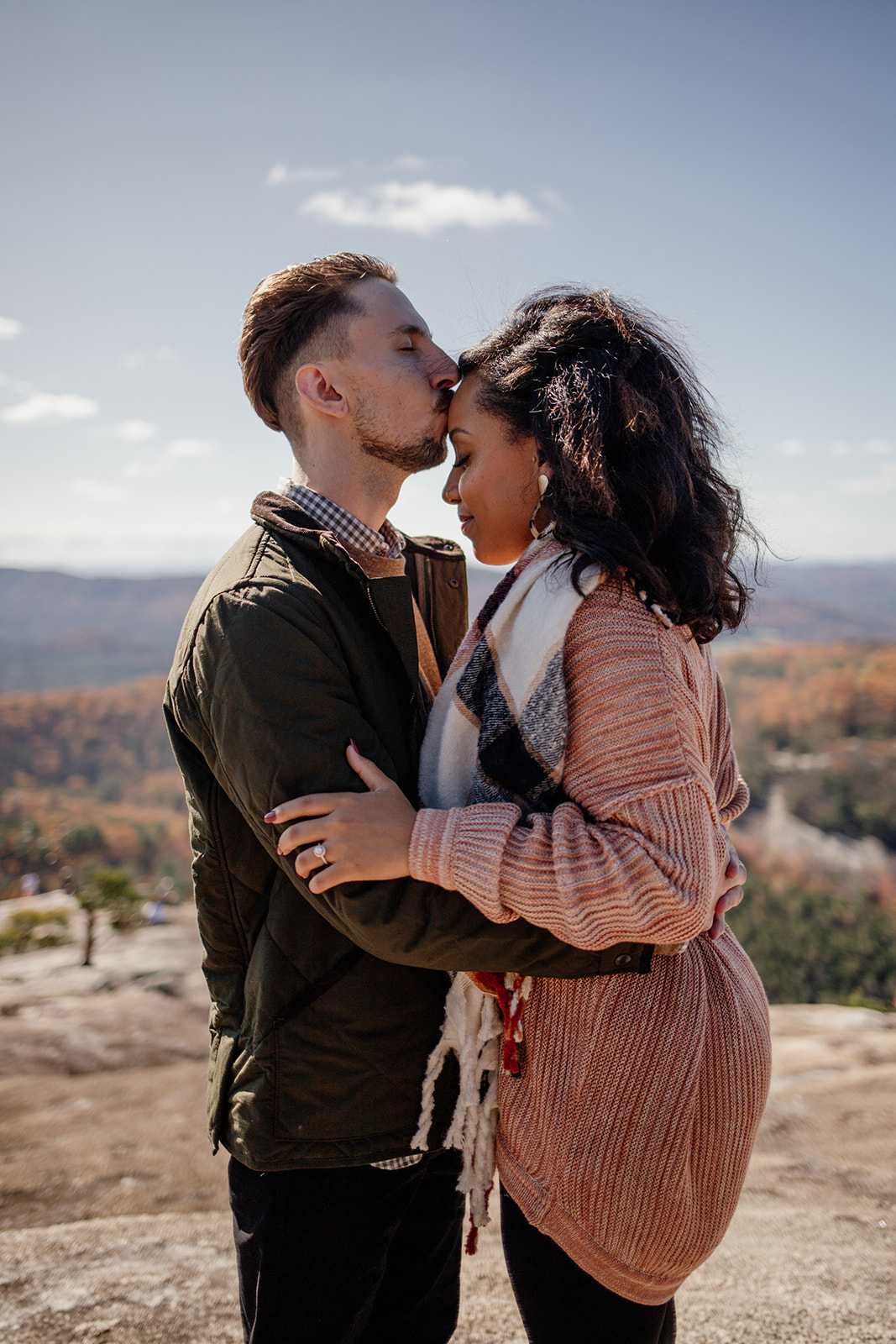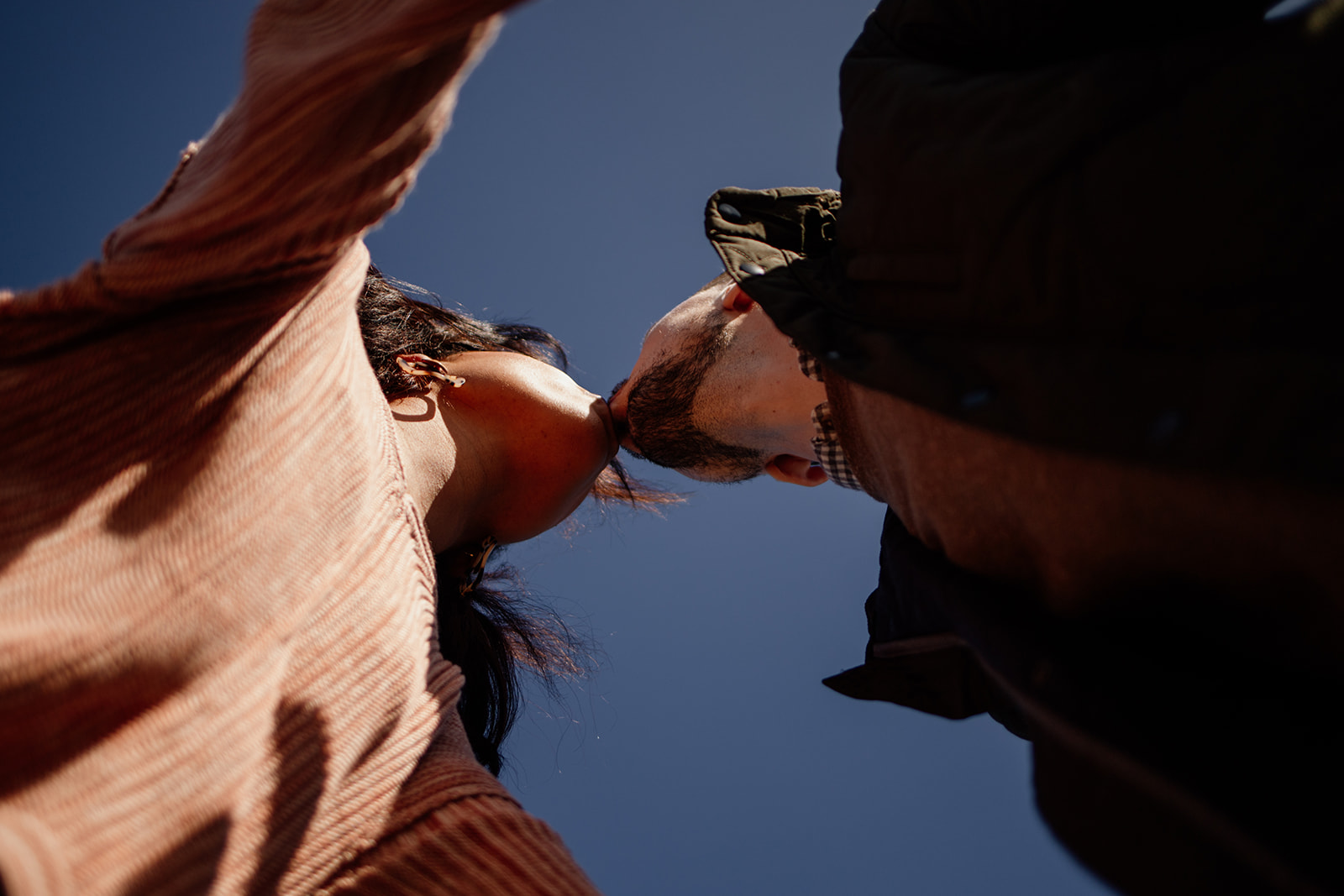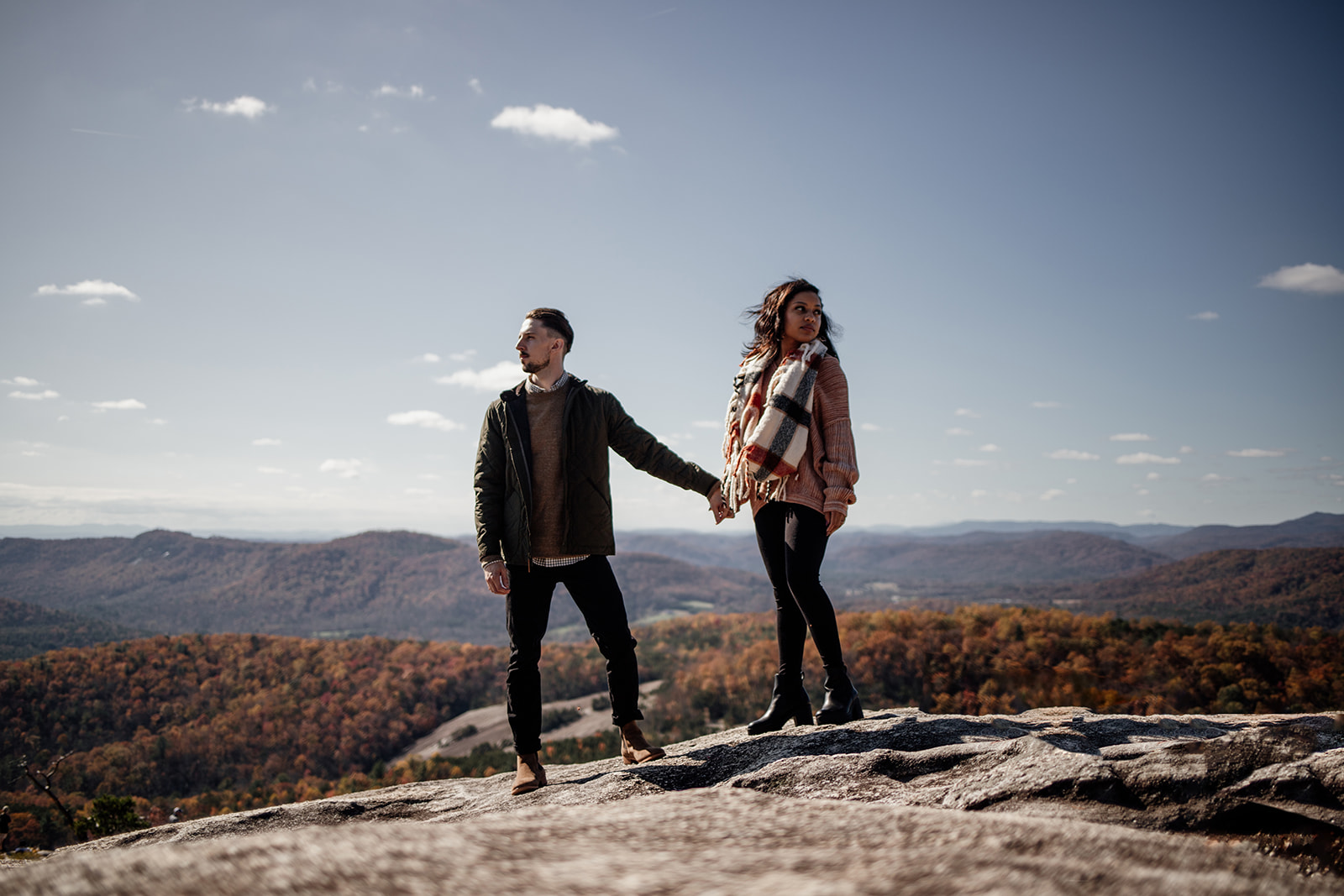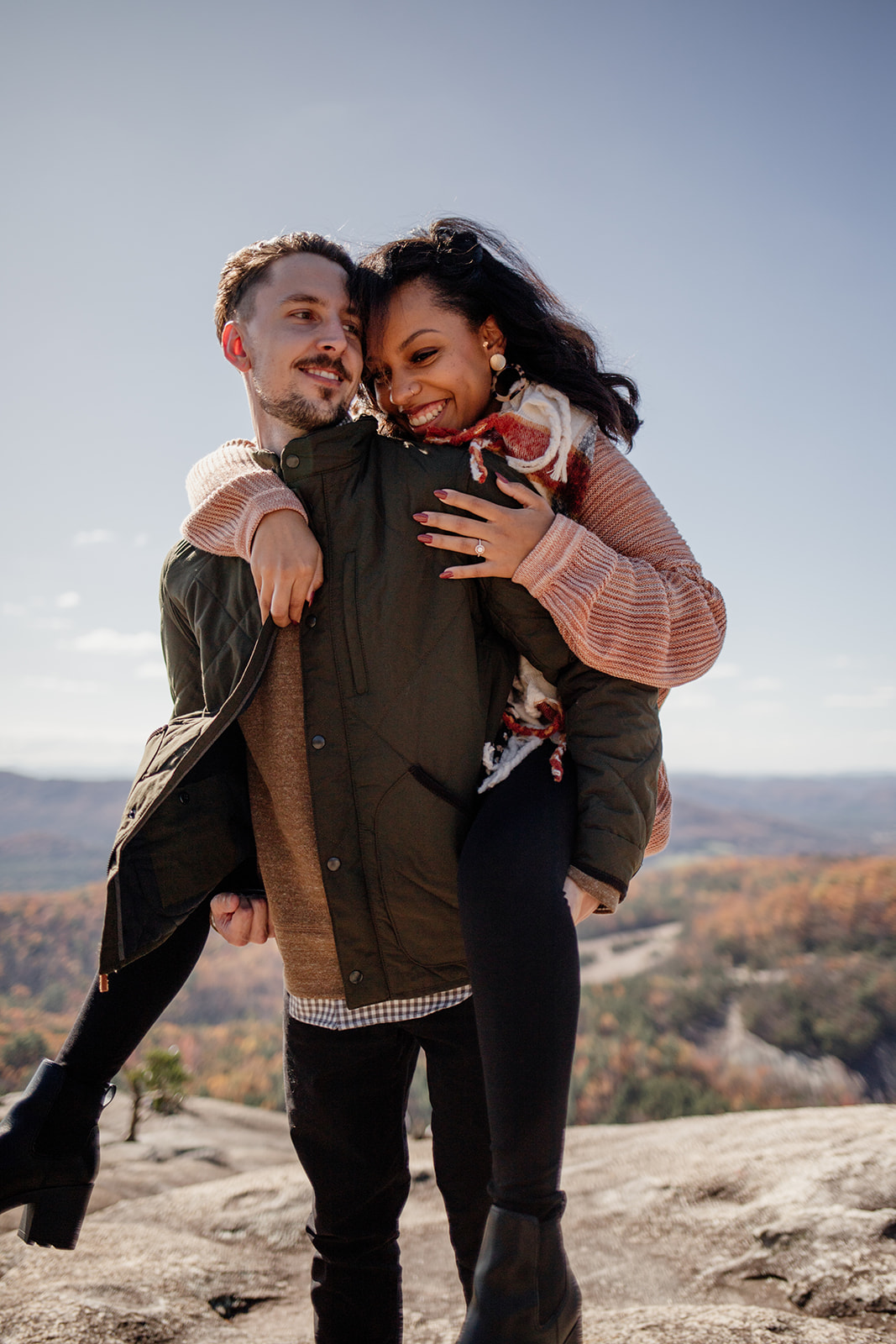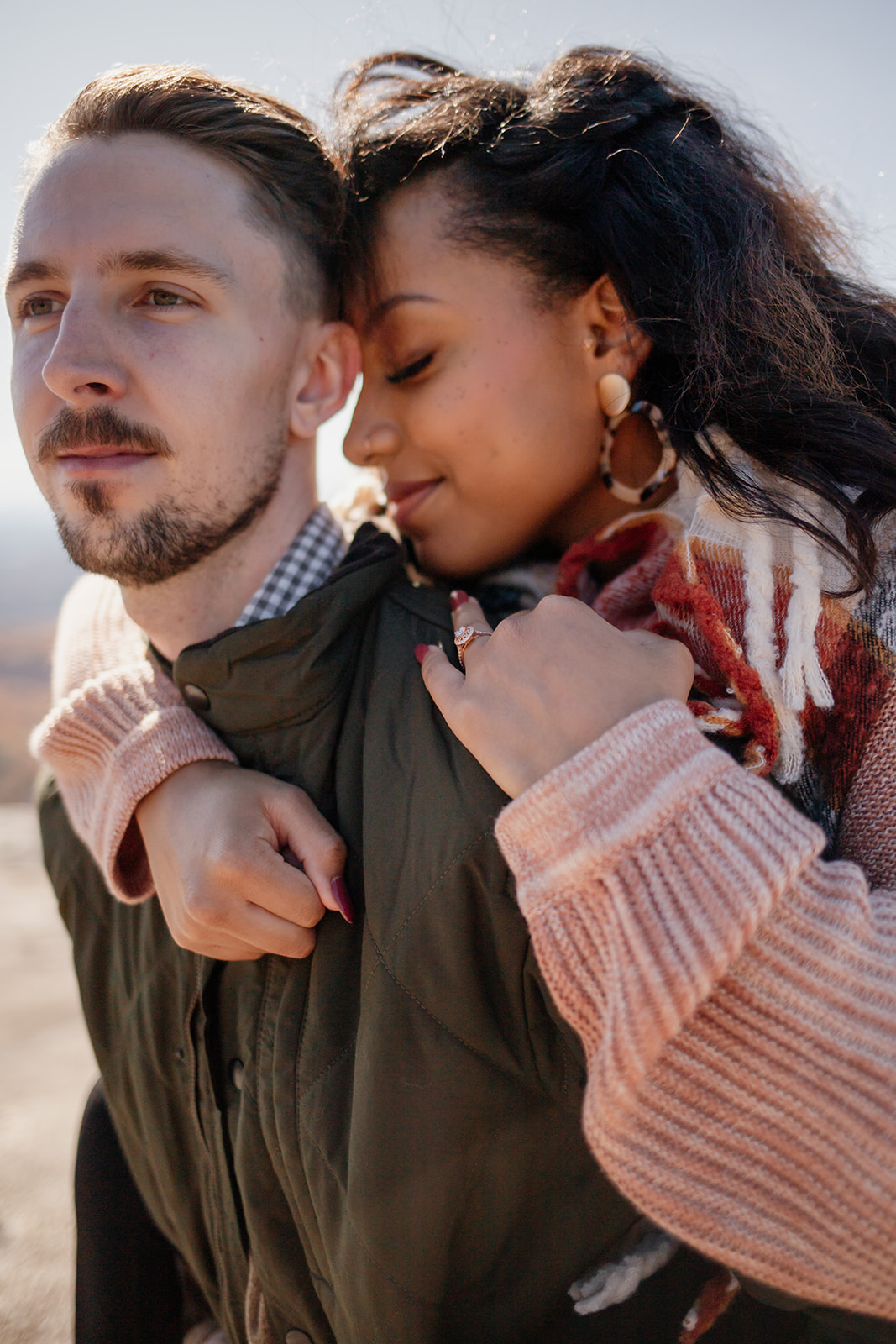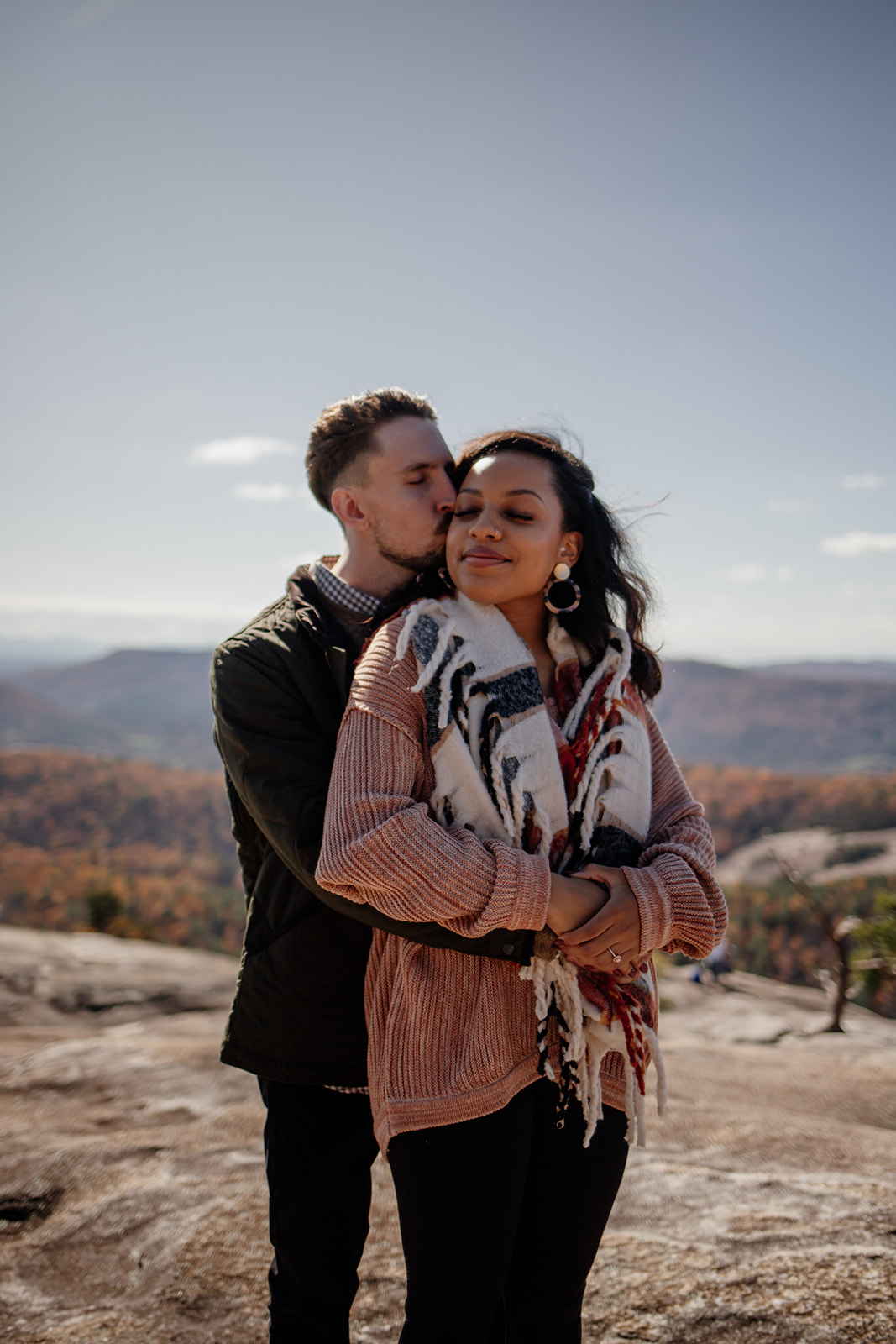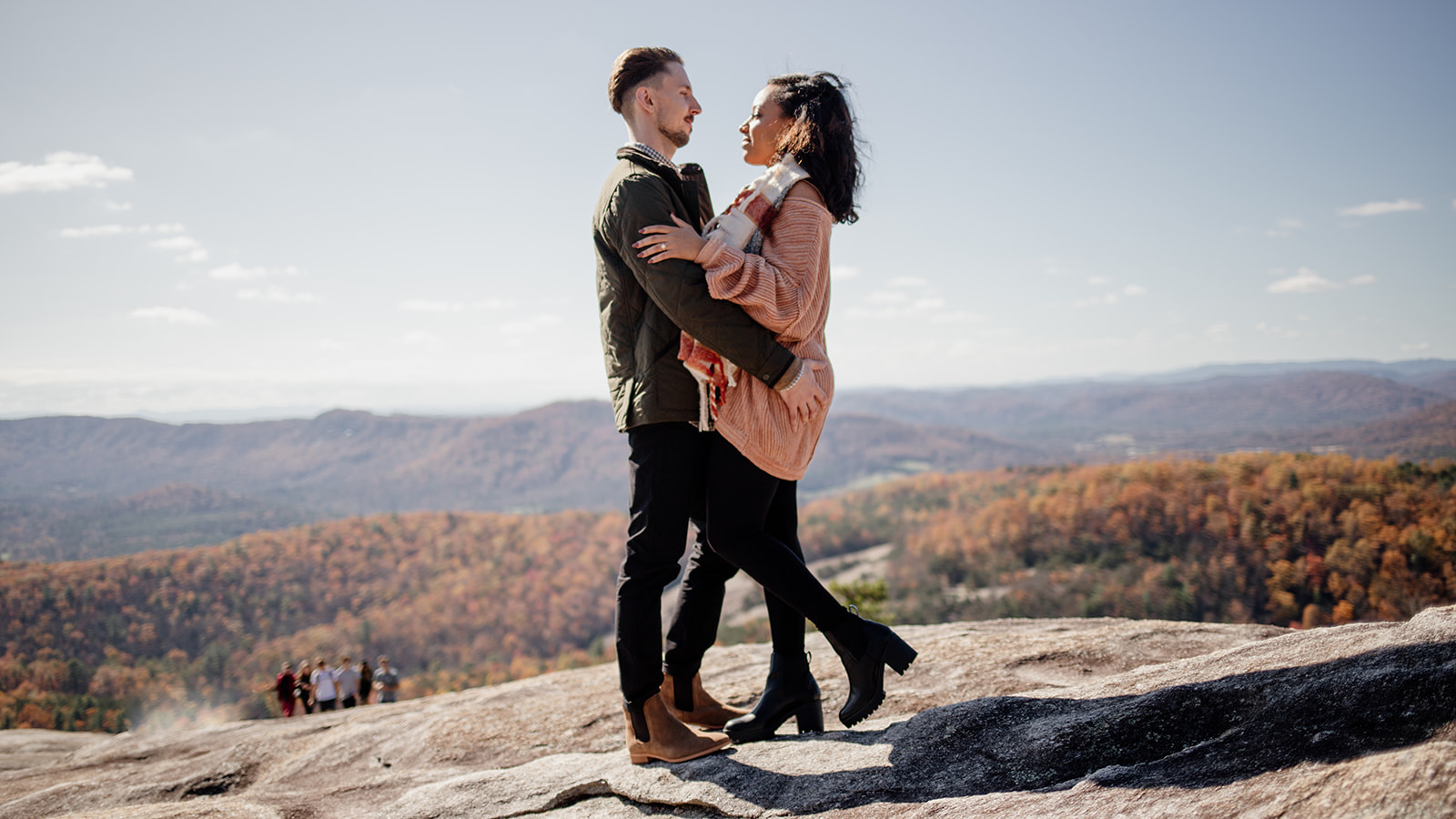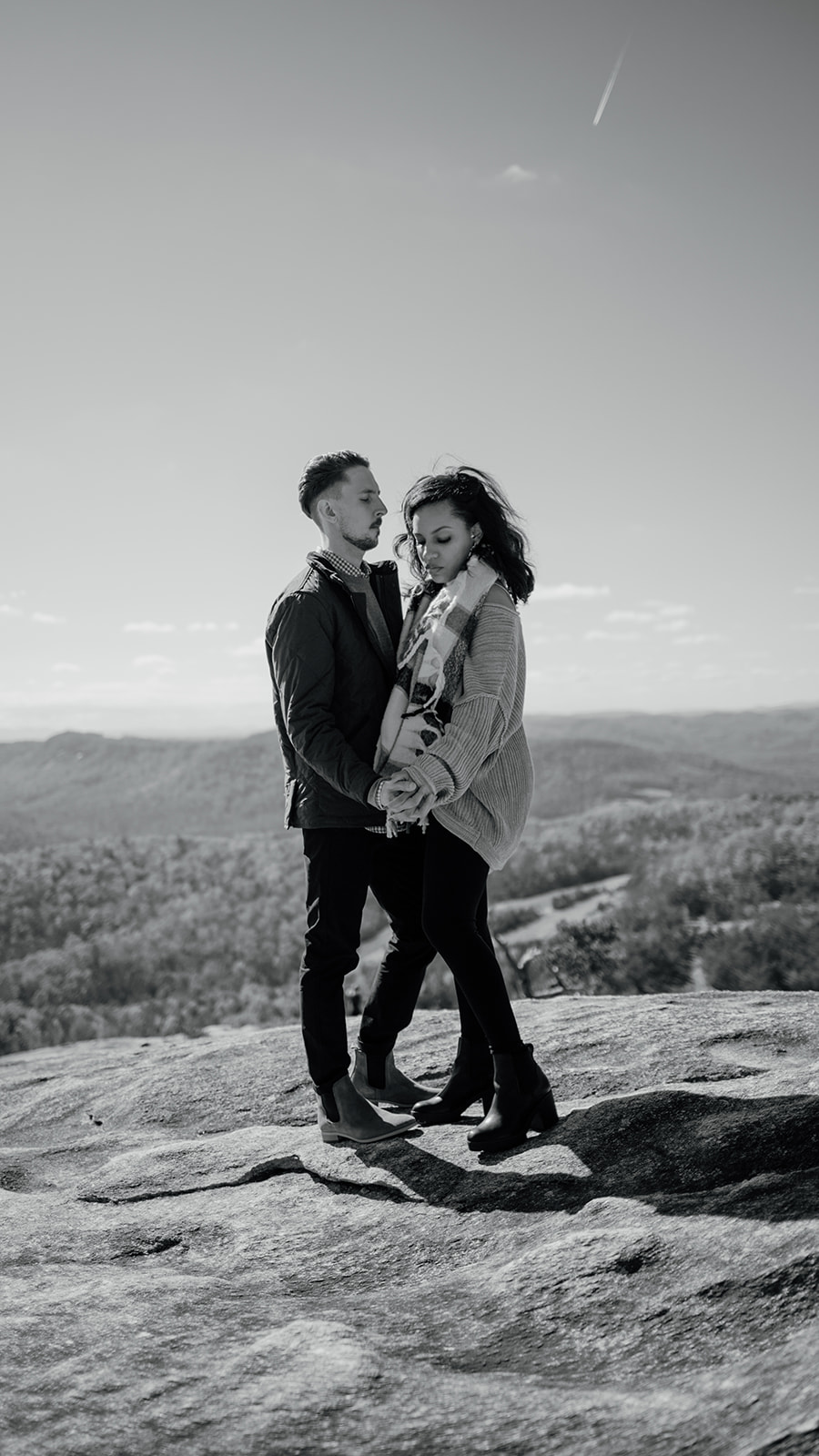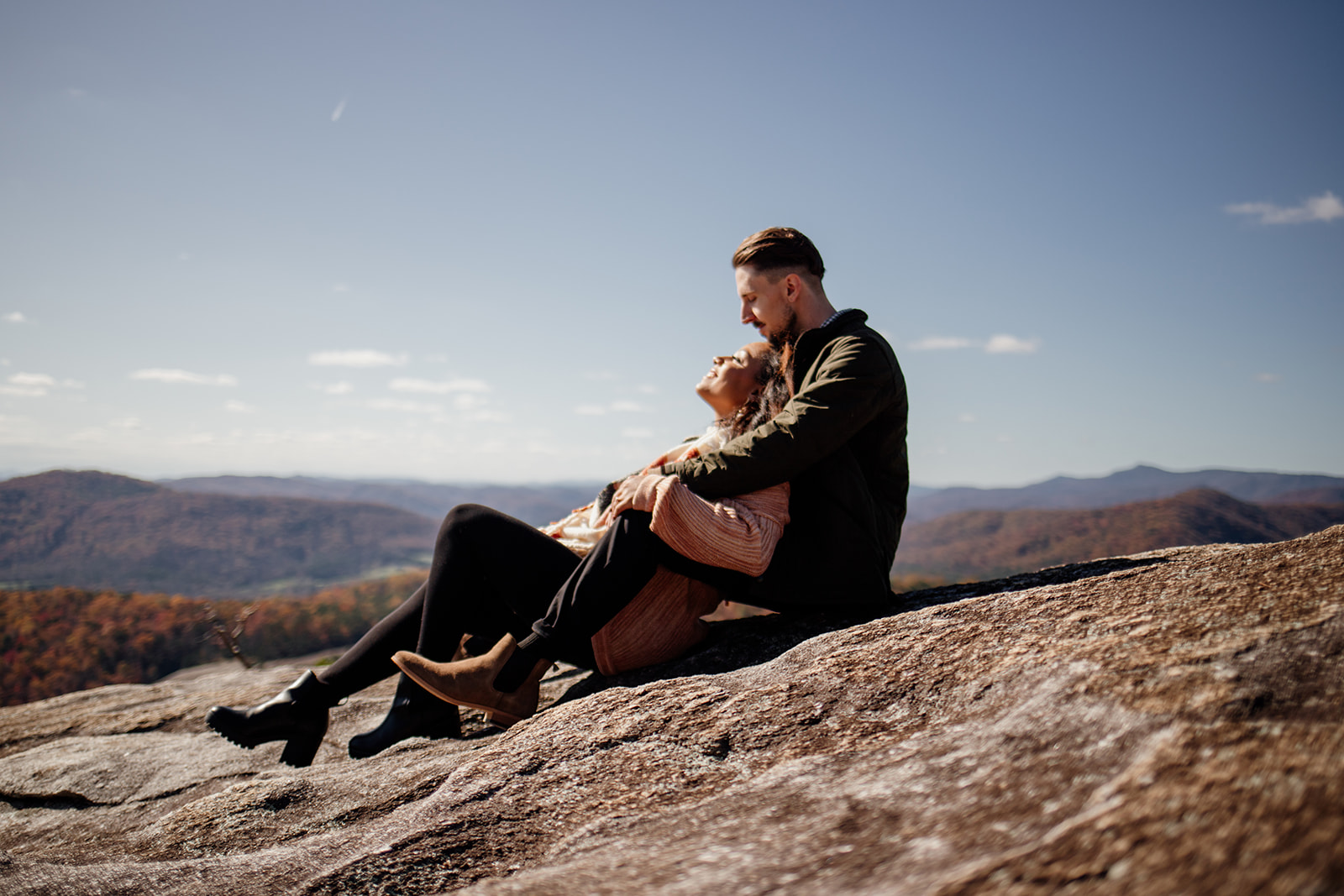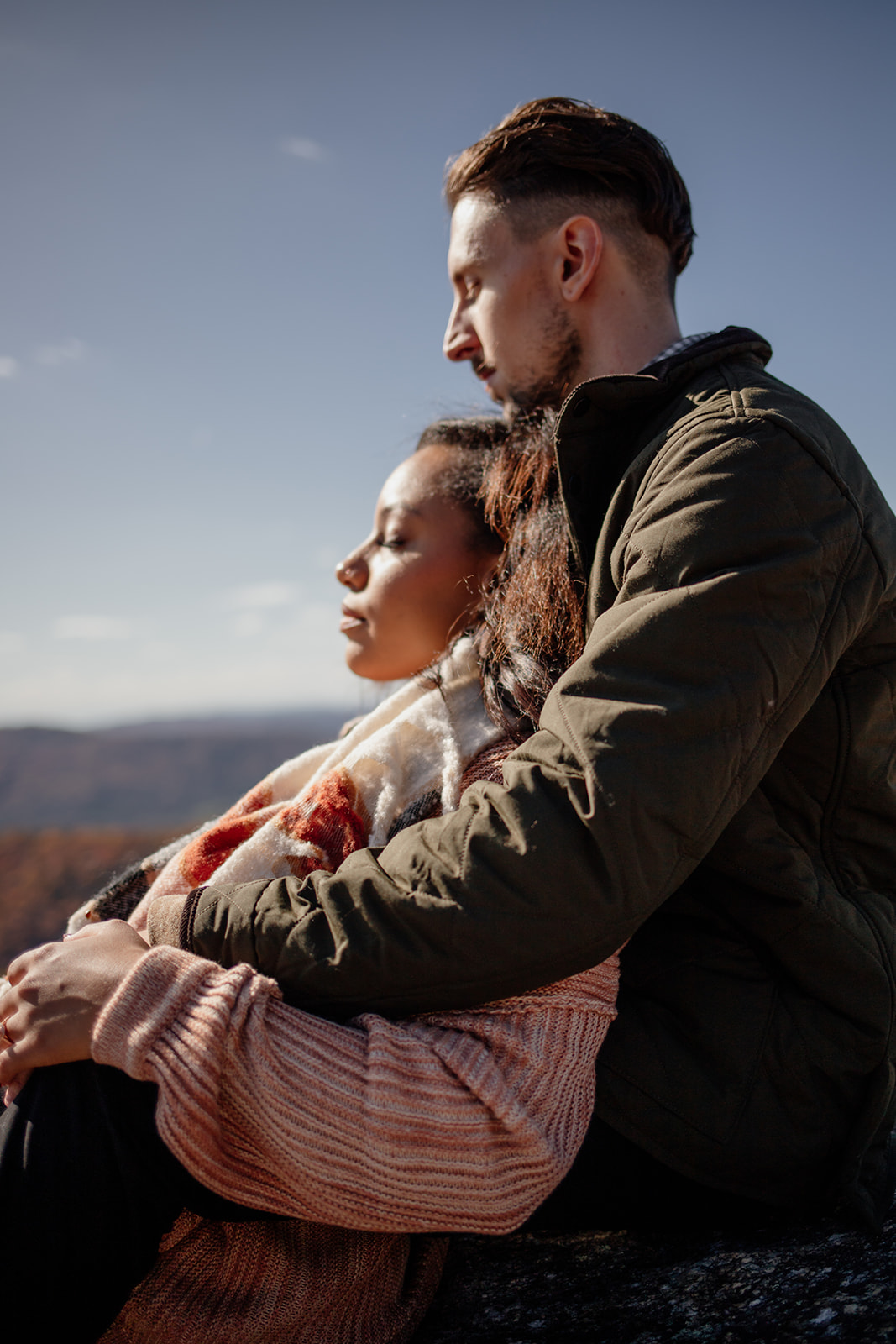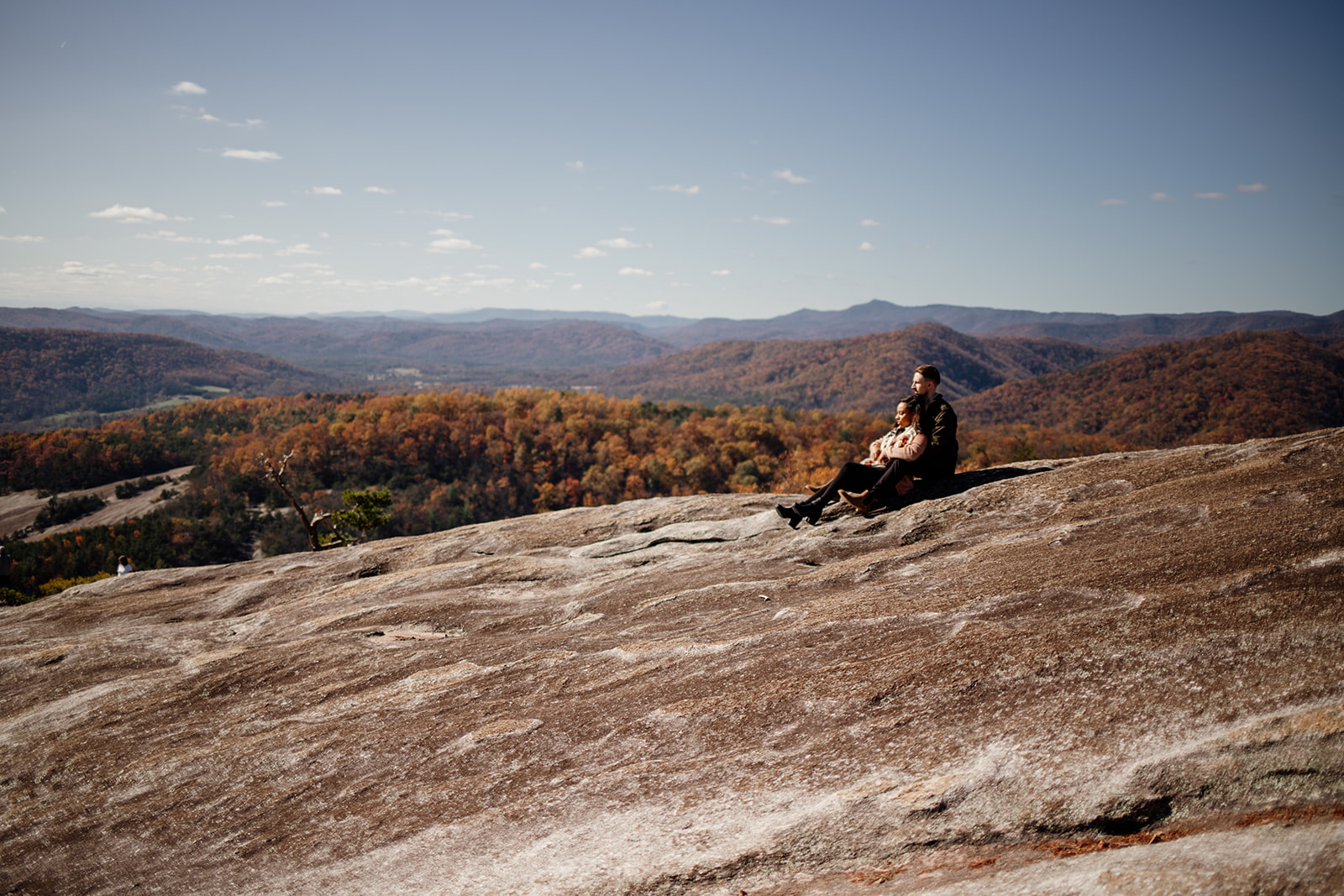 Want to bo
Find out more about booking me for your engagement session! Learn More